Mini "smart" and portable cold stores in support of the last mile logistics – Technology and top performance accuracy for the Pharma and the Food Industry
We normally design specific solutions for appliances that need to be stored and 100% performing inside a modified ISO container so that to achieve savings during the multiple handling and moves the appliance may require in its life cycle. Here, we were asked to design a solution that would match impressive and ambitious specifications for the last mile logistics. In our factory, we designed and manufactured an innovative Mini "Smart" and Portable Cold Stores:
"Mini" because external dimensions are very contained: cm 254 (L) x cm 250 (W) x cm 191 (H) and a volume of 7.2cm
"Smart" because:
• They have double doors and forklift pockets for quicker stuffing and unstuffing operations
• They have high performance insulation panels for a better temperature control even if not plugged
• They are monitored and controlled remotely with a simple mobile app allowing the user to change and check performances
• They can be set for temperatures ranging from +5° and down to -30°
• They can be powered to a 220W electric source no matter if it comes from a power generator
• They are modular and optimize space even if arranged into stacks inside a wider and bigger cold room
"Portable" because they can be loaded and unloaded very quickly on and from a standard pickup vehicle or van.
This is our signature over our commitment for innovation along with digitalization and smart logistics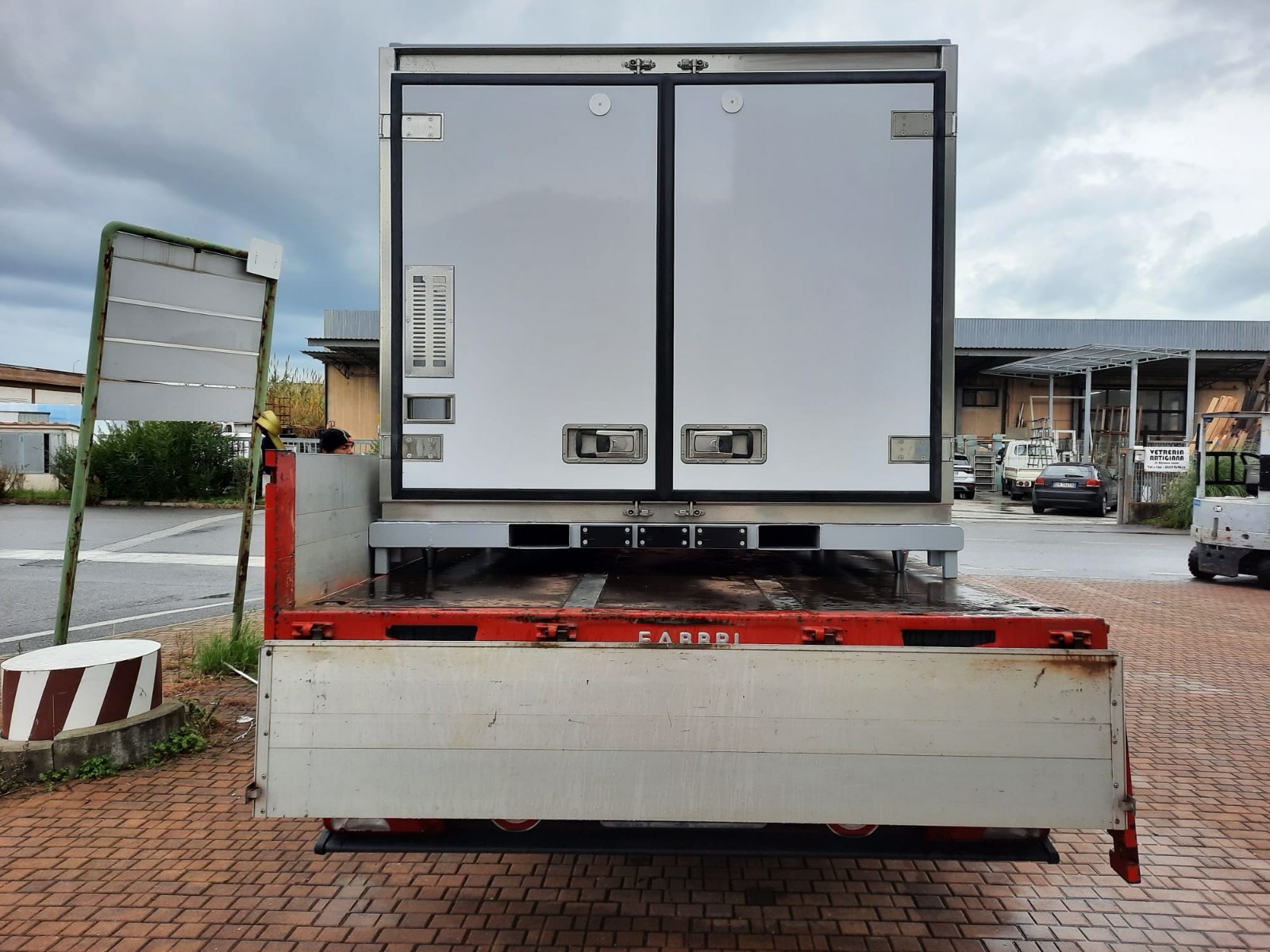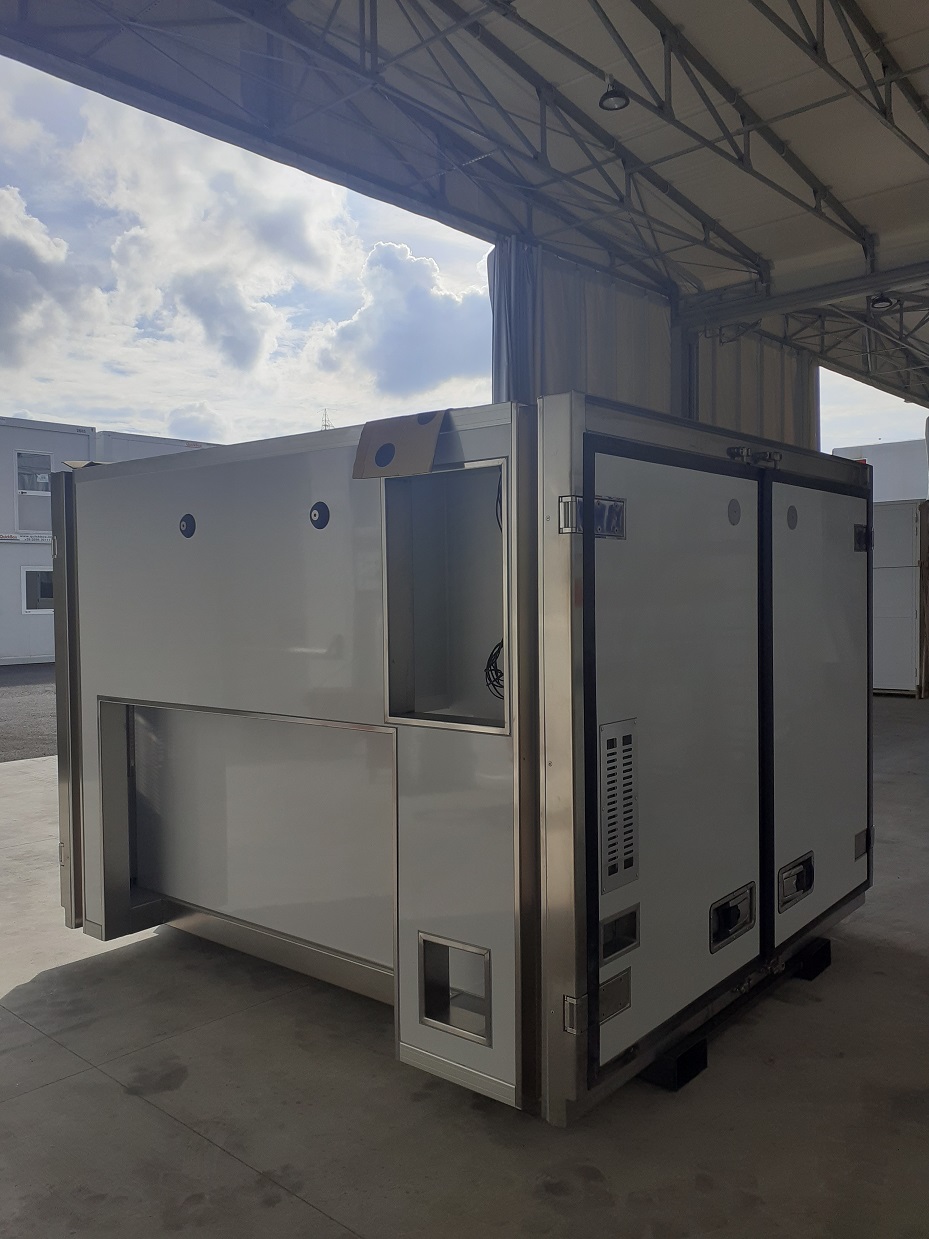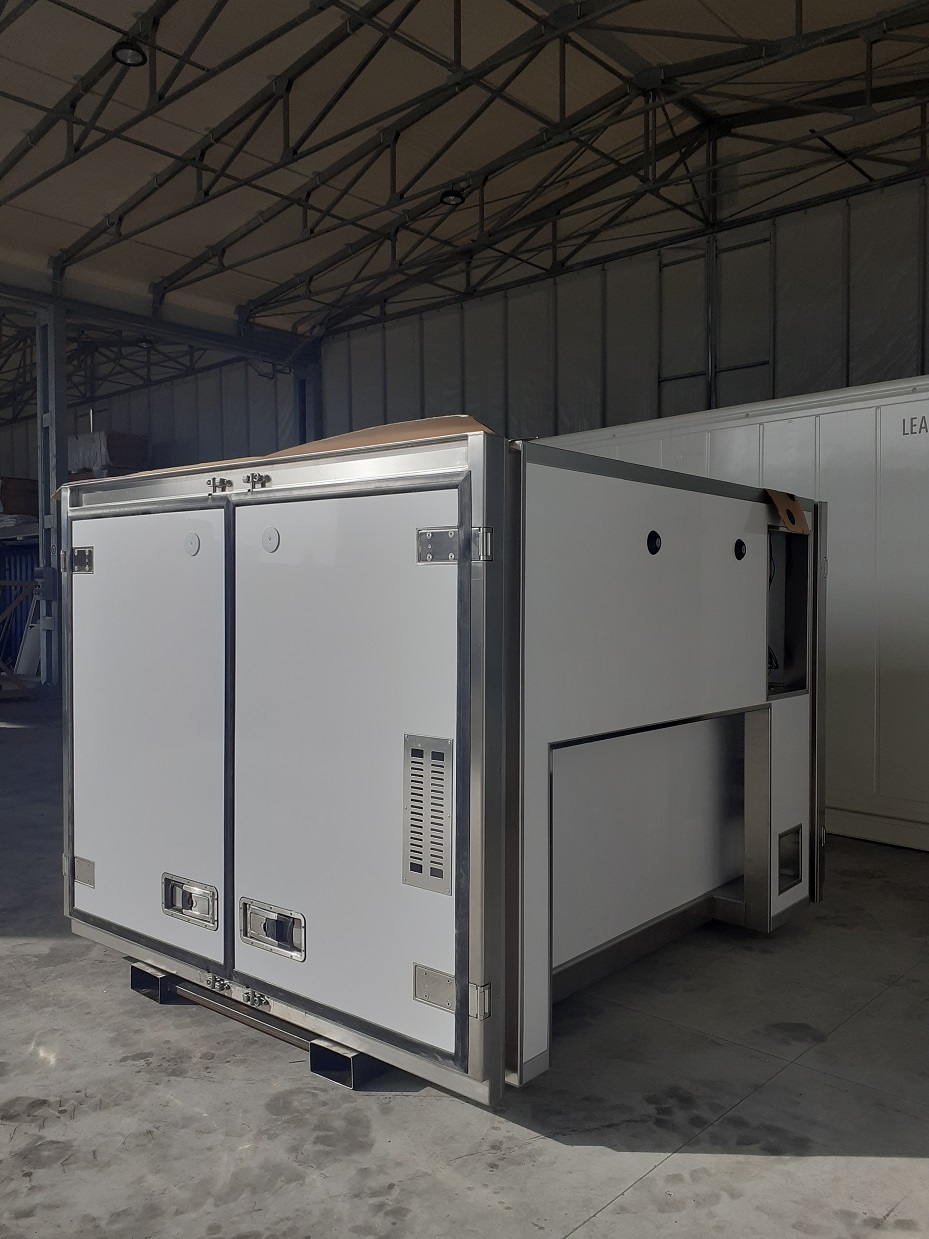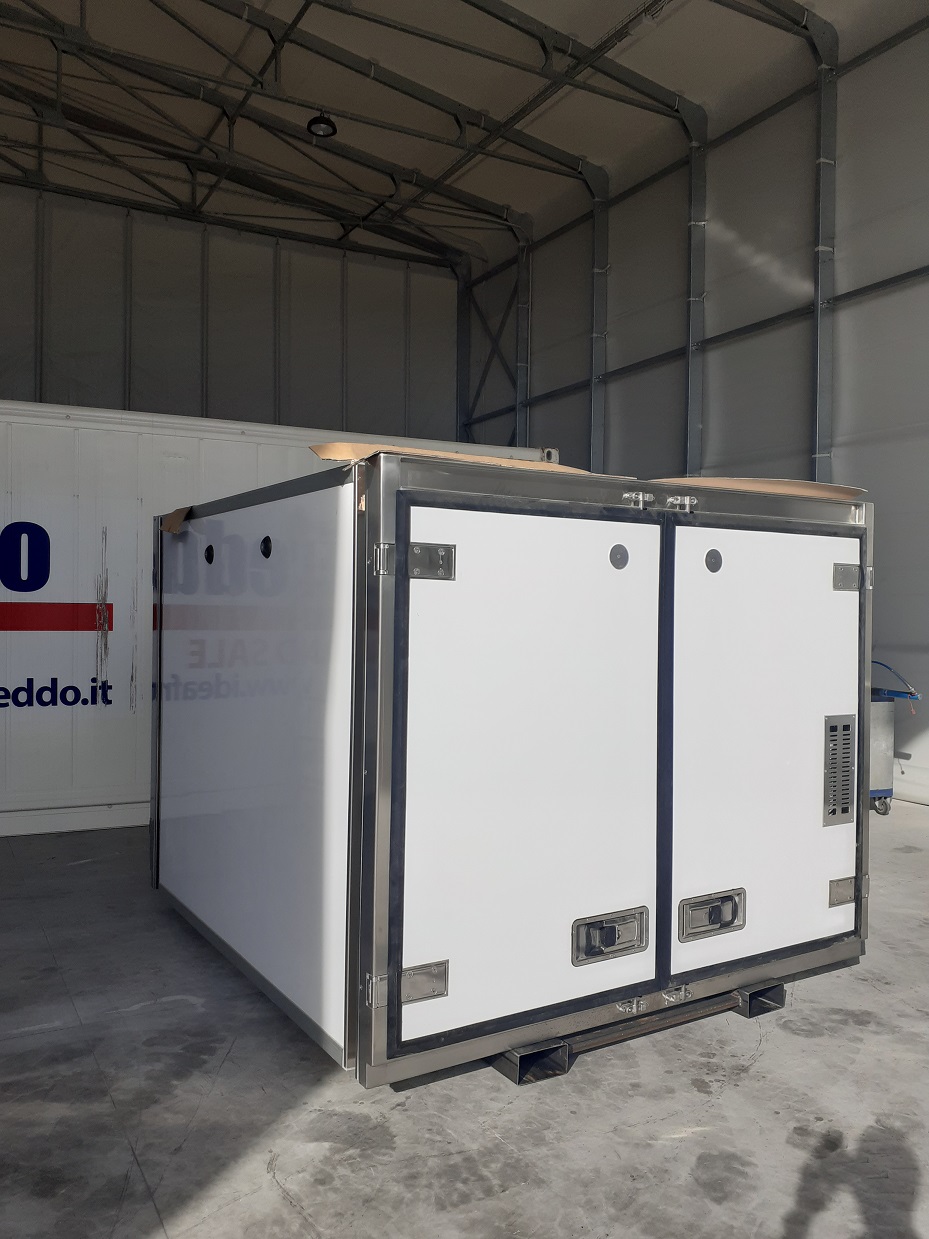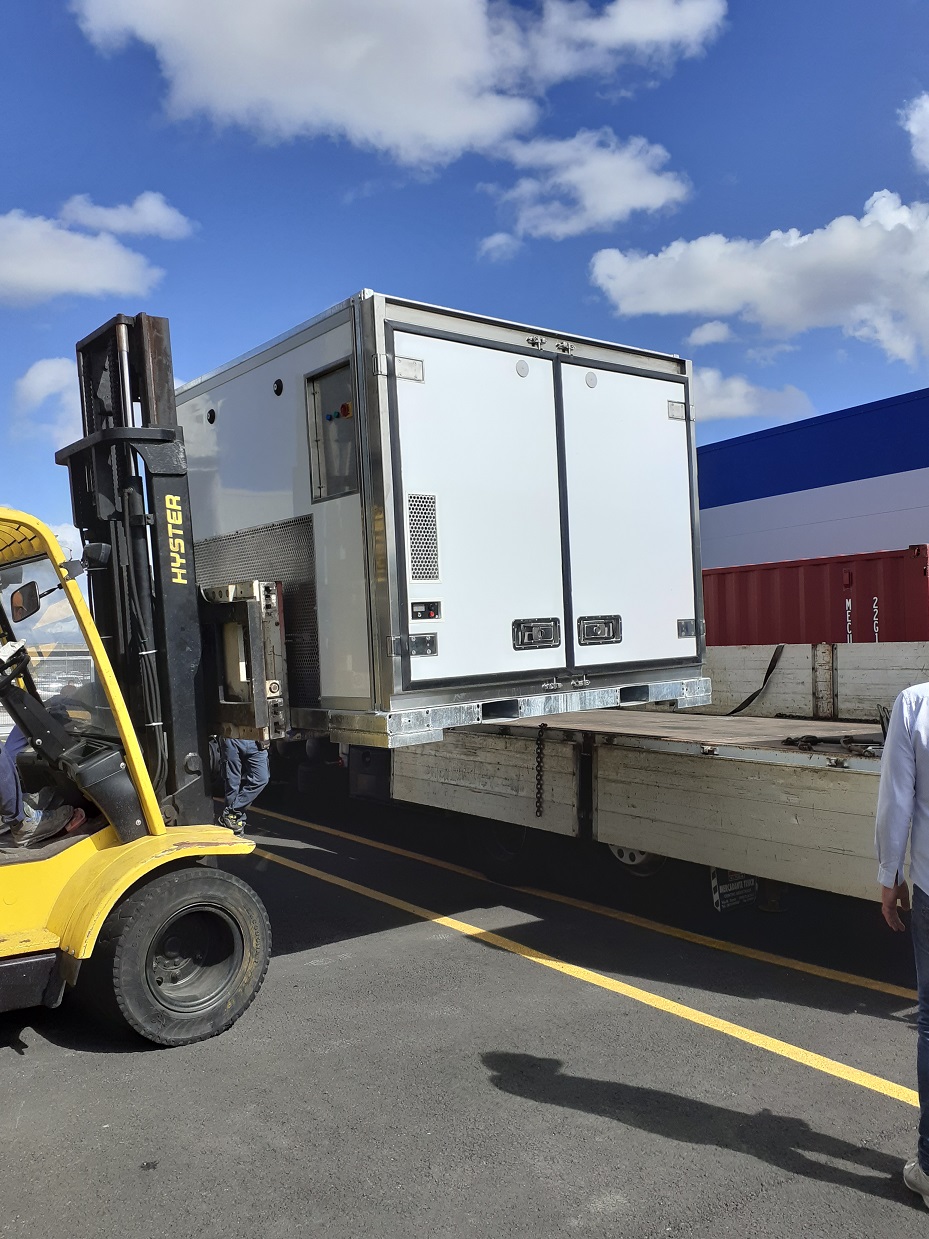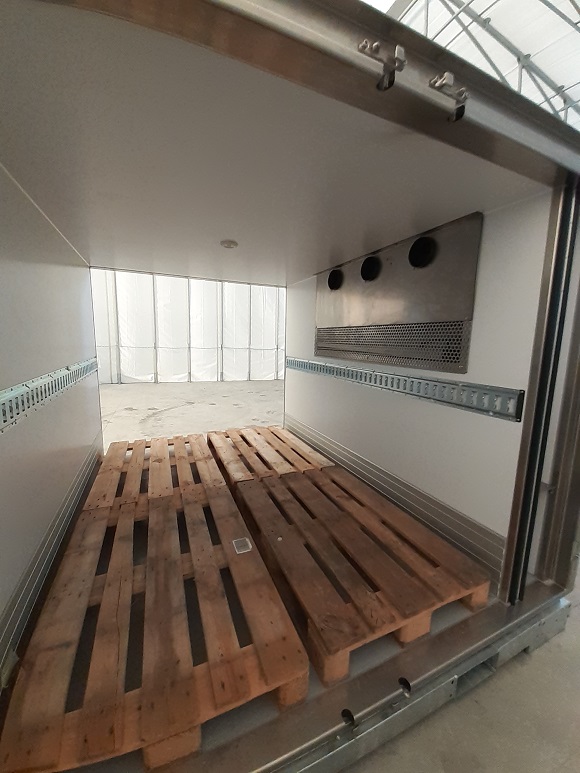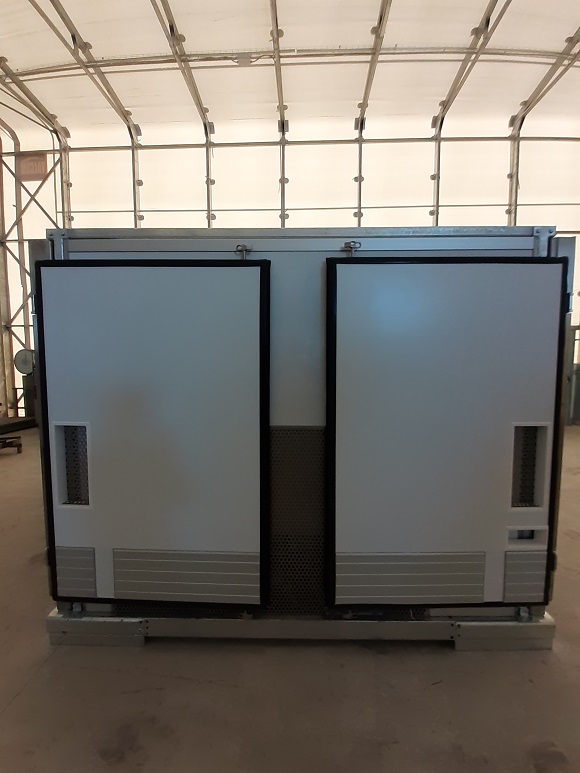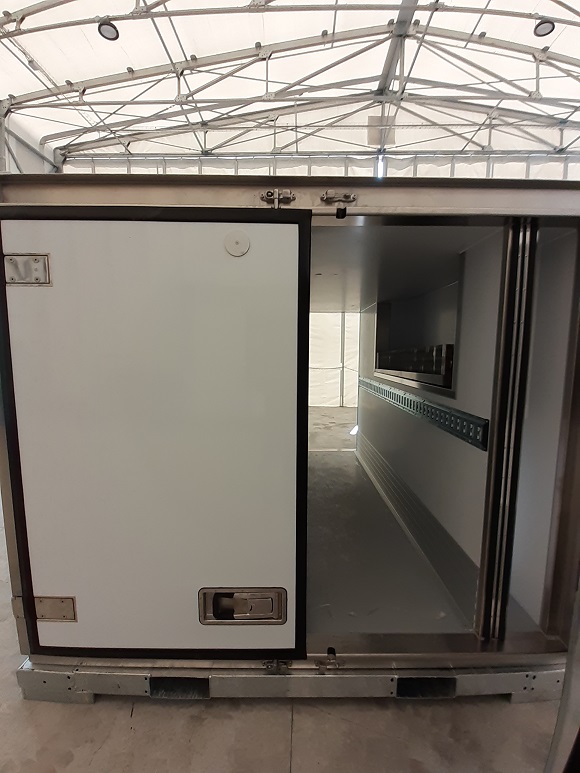 ---